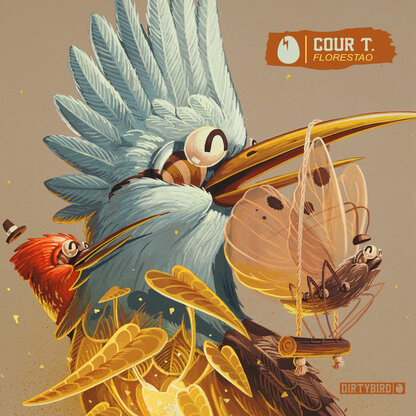 Florestao
Producers: Cour T.
Catalogue #:DB294 | Release date: 11/11/22 | 2 Tracks
7 Favs | 1 Comment | 0 Shares
It's always special when Brazil's wunderkind, Cour T.,  returns to Dirtybird. This time he's back with the upbeat "Florestao", which is Portuguese for 'land covered with trees'. Upbeat rhythm, playful top lines and hints of latin salsa make you want to go dance in the jungle.
He complements the liveliness of the main track with his characteristically eccentric and freaky…
READ MORE