Baked
Producers: Case of the Mondays & Branzei
Catalogue #:birdfeed073 | Release date: 03/25/19 | 1 Track
1 Fav | 1 Comment | 4 Shares
-How long have you been creating music together?
This is honestly the first time we have collaborated. I met Case of the Mondays (COTM) while they were playing in Vancouver and asked them if they wanted to work on a track together… it didn't even seem like they thought about it when they instantly said… of course , NEXT QUESTION!
-What do you use to make your tracks?
Branzei is an Ableton Rat,...
READ MORE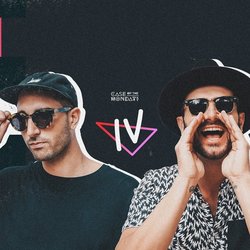 Case of the Mondays
Artist
Follow