All I Got
Producers: Case of the Mondays
Catalogue #:birdfeed098 | Release date: 11/25/19 | 1 Track
0 Favs | 1 Comment | 0 Shares
[BIRDFEED EXCLUSIVE] Case of the Mondays are back on the 'Feed for the third time, and this one's funky!
-Favorite Dirtybird track?
Function VIP by Justin Martin & Party Ardy has been our JAM since the beginning of time. It really resonates with us deep in our souls because no matter where we are in the world you can always find us "At the Club, Shakin' our Ass!"
-Favorite food?
Chicken...
READ MORE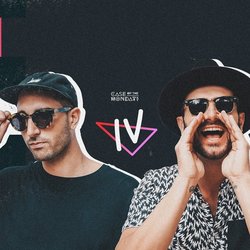 Case of the Mondays
Artist
Follow