Shake & Bounce
Producers: Case of the Mondays
Catalogue #:birdfeed059 | Release date: 12/17/18 | 1 Track
1 Fav | 0 Comments | 1 Share
[BIRDFEED EXCLUSIVE] This week's track of the week comes from the Canadian duo, Case of the Mondays!

-How long have you been creating music?

We have been making music together for 4 magical years :)

-What do you use to make your tracks?

Logic is our Weapon of Choice and we keep it stocked with a quiver of plugin-ins and keyboards.
-How and when did you first discover Dirtybird?

We were at a festival...
READ MORE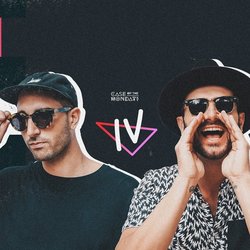 Case of the Mondays
Artist
Follow
FEED
Be the first to comment on this feed.
Lead the way! Post your response to this release feed.
Post to this feed