Birdfeed is a Dirtybird insiders network created just for our fans!
Birdfeed Membership has its Perks
Discounts & Bonuses
All paying members get first dibs on ticket tiers and ticket offerings. We offer exclusive merchandise, perks and discounts only found here on Birdfeed. As an annual Birdfeed member (or a monthly member for 3+ months), you'll get discounts on event tickets.
Chirp Forum
Chirp is the the official Dirtybird questions and answers forum and is available for everyone around the world. We pride ourselves on building a strong community that goes beyond music and into our personal lives. And now you can get the answers to Dirtybird questions you might have including: event ticket exchanges with members, chat with a Dirtybird event promoter in your area, engage with the community, ID tracks, connect with other event goers, start conversations about anything Dirtybird that you can think of, or just show some love.
Announcements
Consider yourself part of the inner circle. Birdfeed paying members get the good info first. Depending on your membership level in Birdfeed, you'll be the first to get the leaks, discounts, event announcements, music industry insights and more from the top peeps of Dirtybird and the music industry.
Guest Lists, Invites & Exclusive Event Offers
At Birdfeed, we always give our paying members a first crack at tickets and ways to elevate your Dirtybird experience with add-on experiential event opportunities. Depending on your membership level, you'll be the first to be offered a spot on Dirtybird event guest lists, upgrades, one-off artist events in your area and Birdfeed exclusive parties.
Artists Friends & Community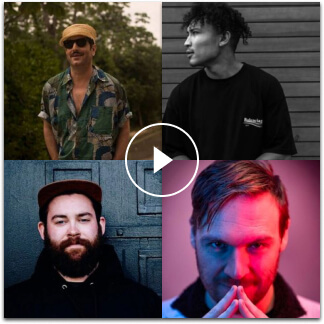 Engage Your Favorite Artists
Get notifications and updates from your favorite Dirtybird artists exclusively on Birdfeed. Start a conversation and stay in touch in an atmosphere that is not major social network. Listen to artist playlists and explore the artists dirtybird tracks, releases and playlists in their profile.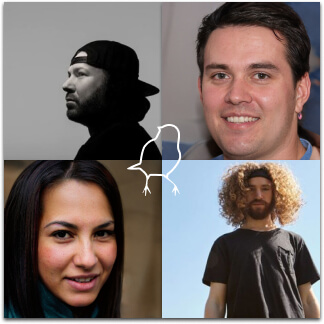 The Dirtybird Community at Large
Where your peeps are at. Get to know like minded Dirtybird individuals through conversations and feeds that connect all users.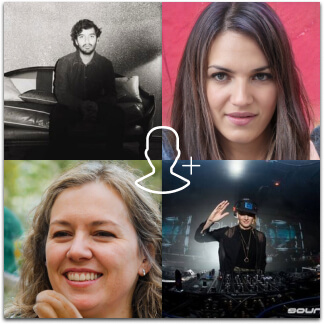 Create Your Dirtybird Clique
Add your closest peeps as friends in Birdfeed and start to create your own Birdfeed clique. As paid member you can now begin to build your own inner Dirtybird Circle.