Birdfeed is a Dirtybird insiders network created just for our fans!
Music Streaming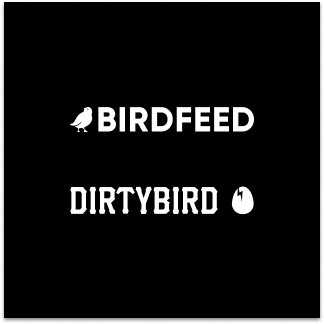 Releases Monthly
All Dirtybird Release and Birdfeed exclusive releases in one place. We're constantly updating the Birdfeed system with remixes, rarities & one off tracks you might have never heard before.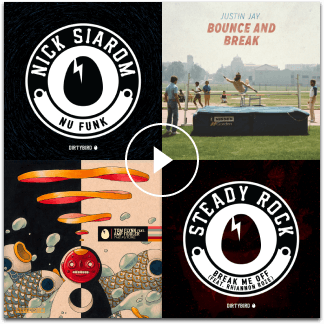 Stream & Play Music
Introducing Dirtybird's very own music streaming system. Don't miss a beat while browsing Birdfeed. You can now listen to music while engaging with the community.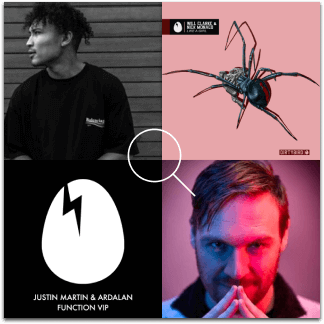 Explore the Music
Use Birdfeed's search engine to quickly find artists, tracks and releases. All music is dynamically organized in each artist's profile by release and tracks for continued listening and exploration of the sound that makes Dirtybird unique.
Download Releases / Tracks
Music Downloads
When you use a VIB egg credit for downloading a track or release, you own it and you can download it in .wav, .mp3, .aiff or .flac as many times as you like… forever.
All Your Tracks In One Place
Our track system is a one trick pony. We keep your downloads handy in your profile, so you can see which tracks you've downloaded and access them easily - all in one place.
To download tracks & releases you must hold the status of a VIB member to participate in our VIB egg credit system.
Learn More
Music Streaming
Track & Release Ratings
Participate by listening to tracks and giving each track an egg score of 1 - 4. The total score of all tracks on a release by the Birdfeed community make up the releases final rating.
Release Feeds
Speak your mind about a track on a release, the release as a whole or show the artists some love and become part of a music conversation.
Playlists
Build playlists of all your favorite Dirtybird tracks. Have fun making them dynamic that build a specific mood or build a playlist favorite artist's tracks. Your imagination is the limit!
Favoriting
Favorite your top tracks and releases while listening to music in Birdfeed. We've made it easy for members to catalog favorite tunes for reference and organization stored safely in members user profiles.
Sharing
Share tracks, releases & playlists to Twitter and Facebook. If you love it, share what you love the most about it to your friends and Dirtybird family. This helps us grow Dirtybird and Birdfeed at the same time staying true to who we are and our culture.
Music as a Game
Birdfeed is loaded with points. Receive system points for listening, downloading, sharing, commenting, favoriting and more. The more your engage the sound the more points and badges you can achieve.